Premiere: 20/11/2017, Cankarjev dom Ljubljana (SI)
Choreography and dance: Magdalena Reiter and Milan Tomášik
Dramaturgy: Anja Golob
Music: Alen Sinkauz and Nenad Sinkauz
Costume design: Alan Hranitelj
Produced by: Zavod Mirabelka
Co-produced by: Cankarjev dom, Dance Theatre Ljubljana
Partners: Mediterranean Dance Center, Stara gara
Photography: Uroš Abram
Co-funded by: Municipality of Ljubljana
Solo for two voices is a dance performance based on the motifs of  Letter of testimony– one of the most well known poems by the Mexican Nobel laureate, Octavio Paz. Dancers and choreographers Magdalena Reiter and Milan Tomášik translate the poem which consists of four units – three parts of Cantata and a Coda – into a clear, precise performative language that insists on an open dialogue with the text. In their first artistic collaboration they are including their individual dance language in relation to Paz's poetics. Letter of testimony is the ode to love, which nevertheless exceeds the basic premises and naivety. Paz points to the ontology of love in its numerous permutations with the emphasis on the relationship of the intimacy of the two individuals. As such, the song is an ideal basis for a dance duet.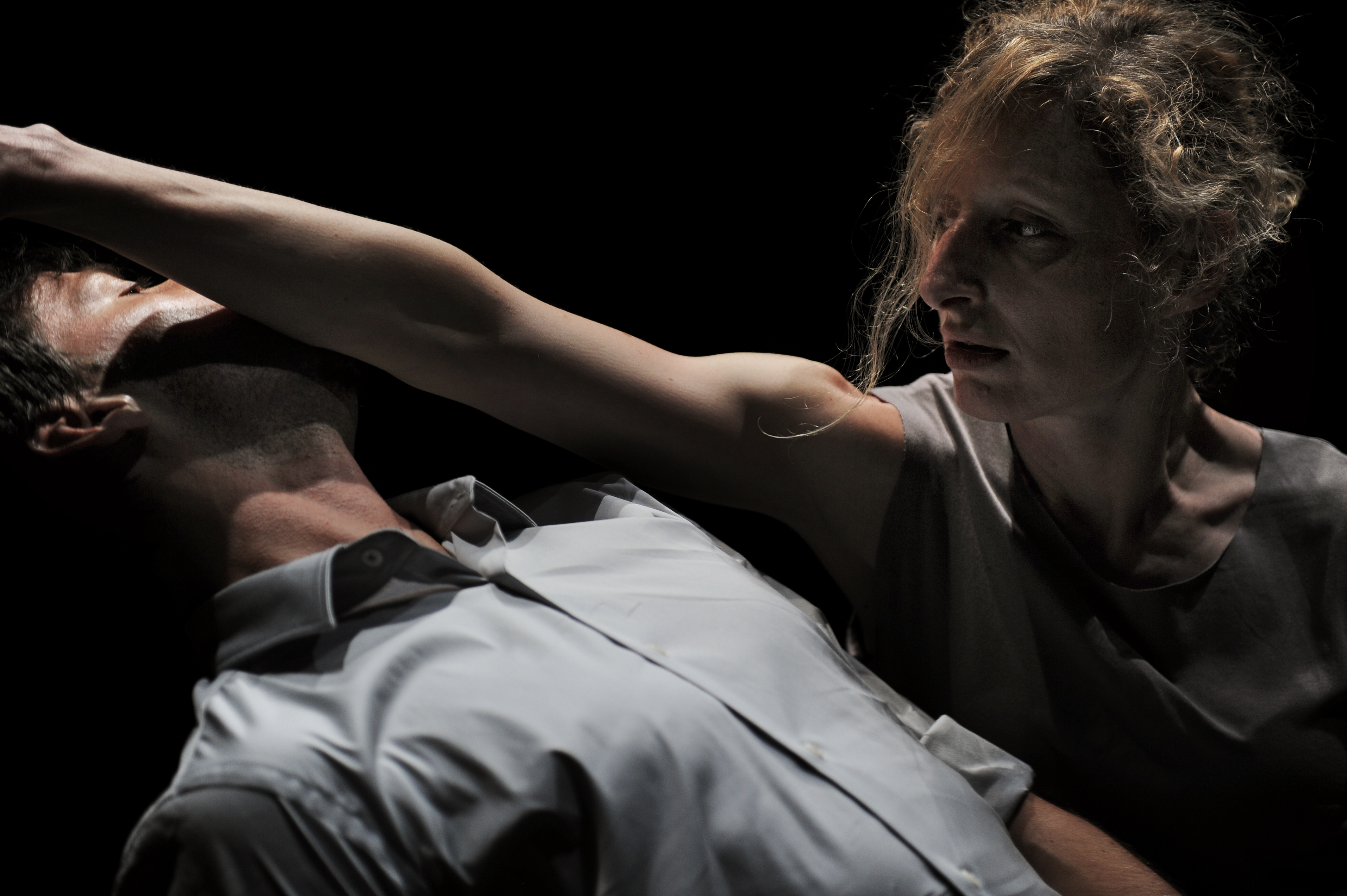 photo by: Uroš Abram
teaser by Matea Bilosnić