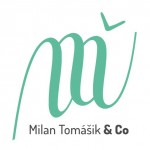 Milan Tomášik & Co is currently working on a new dance performance FIGHT BRIGHT.
THE WORLD PREMIERE IS TAKING PLACE ON 8TH OF OCTOBER 2018 AT LINHART HALL, CANKARJEV DOM, LJUBLJANA.
In June 2018 we are working at Stanica Žilina-Záriečie, followed by the SLOVAK PREMIERE on 20th of June.
choreography: Milan Tomášik
co-created and performed by: Diego Alvarez Sanóu (Costa Rica), Alessandro Sollima (Italy), Špela Vodeb, Tina Valentan (Slovenia), Milan Tomášik (Slovakia)
music: Simon Thierrée
light design: Janko Čief
set design: Jasna Vastl
production: KUD Cortesia
co-production: Scenario Pubblico – Centro nazionale di produzione della Danza (Italy), Cankarjev dom, Dance Theater Ljubljana (Slovenia), Stanica Žilina-Záriečie (Slovakia)
partner: The Old Power Station Ljubljana (Slovenia), Mediterranean dance centre San Vincenti (Croatia)
MORE INFO COMING SOON!
pictures by Nina Fajdiga, from the rehearsal